"On Saturday afternoons

—

when all the things are done in the house and there's no real work to be done

—

I play Bach and Chopin and turn it up real loudly and get a good bottle of Chardonnay and sit out on my deck and look out at the garden." - Maya Angelou
Happy ChardonnDAY!
It's Chardonnday, ya'll. Spring into summer right. Grab a bottle of white bliss, along with your favorite person (or pet!), and find a relaxing place to take in a glass or six of this fantastic white wine variety.
Let's take a brief look at what Chardonnay is known for, tips in storing and drinking it, perfect pairings, and the history and folklore that surrounds this magical white sensation.
Chardonnay Quick Facts:
Americans consume over 840,000 bottles per year

Most widely distributed white wine in the world

Most planted and popular grape variety

Related to Pinot noir

One of the three main grapes in champagne

Chardonnay takes up more than 100k acres (16k+ acres in Sonoma)

Can grow almost anywhere!


A Few of Our Current Favorites from Goldschmidt...
Chardonnay Tips, Pairings, Flavors
Chardonnay Folklore
A royal beginning? You betcha. Chardonnay owes its popularity seemingly to the wife of Emperor Charlemagne. Sick of the emperor's red-stained beard, she ordered Chardonnay grapes to be planted in the Burgundy region now known as Corton-Charlemagne.
During the 1930s, Chardonnay was often labeled "Pinot Chardonnay" do to its similar characteristics to Pinot Noir. Although debated and disputed, modern DNA fingerprinting has determined that Chardonnay's origins did in fact come from a cross between Pinot noir and Gouais blanc grape varieties.
During the 1940s, Chardonnay was a measly 100 acres in California. Yet it took deep-seeded roots in the Burgundy region of France 1,200 years before to lay the perfect foundation for what has blossomed into its dominating wine conquest.
"Whatever doesn't kill you, makes you watch a lot of Cartoon Network and drink mid-price Chardonnay at 11 in the morning." - Conan O'Brien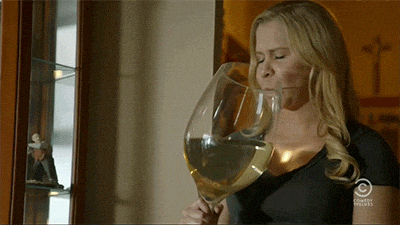 Find your favorite Chardonnay, or try something new! Yahyn's got a great selection of exceptional white wines.